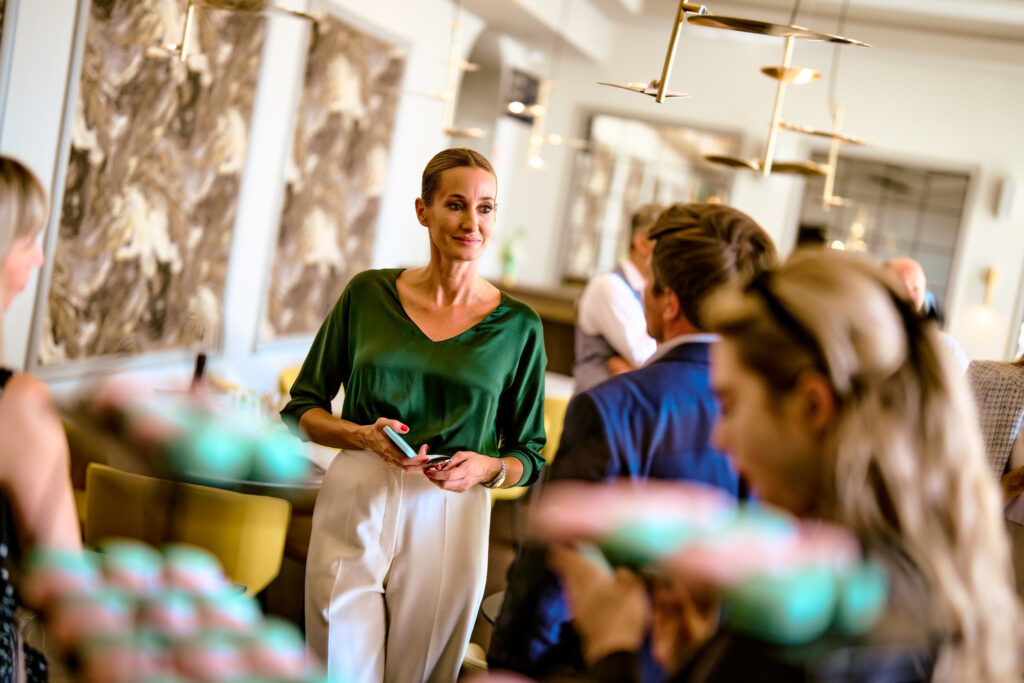 THE FACE OF ANNA GRAND: PANNI EPRES
The reborn ANNA GRAND now offers true luxury worthy of its name. The hotel's ambassador is Panni Epres who, together with her colleagues, respects the traditions of more than two centuries of the past, but continues to move forward together, keeping in mind the demands and trends of the 21st century.
"This ambassadorial invitation came as a pleasant surprise to me because it means that the hotel team is counting on me for more than just promotional tasks. We started working together six months before the opening, and I was involved in the design of the hotel's style - including choosing the scent of the toiletries, helping to create the interior colours and dreaming up the uniforms for the hotel staff. I have been a guest of ANNA GRAND for many years, so it is a pleasure to be part of the team. I have enjoyed and continue to enjoy working with them." - said Panni Epres about her tasks.
"You would think that after a renovation like this, everything would be back in place and we could sit back and relax. That's not true at all. As an ambassador, it's also my job to ensure that every guest who visits us gets a real ANNA GRAND experience and quality. To do this, I spend a lot of time in the hotel, paying attention to the little details, whether it's a flower arrangement or the books on the lobby tables." - Panni continued, adding that the ANNA GRAND has a centuries-old history,, so they continue the hotel's tradition, but with 21st century elegance and expectations. "It's a great pleasure for me to see all my colleagues working with heart and soul to make our guests feel comfortable in the heart of Balatonfüred."
The story of Anna Grand is the living narrative of the continuation of an extraordinary journey. In the magical world of ANNA GRAND, the past meets the present and every moment is a moment of timeless luxury.