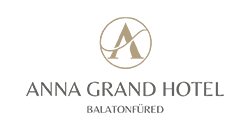 New Year's Eve offer
between 28 December and 1 January

Let's say goodbye to the year together in an exclusive place with exclusive activities!
Between 28 December and 1 January we have special offers for our guests.
Spend the last few days of the year with us and let us put you in the festive mood.

refreshing yoga with Zsuzsi Ripli between 27 and 28 December

Stand-up performance on 28 December

Grand Casino night on 29 December

Lounge night New Year's Eve pre-party with Király Linda and Dj on 30 December

Grand New Year's Eve with live music and DJ

end of the year with a headliner

Gala dinner and midnight buffet

Casual makeup and hair dressing for the end of year party

New Year Anna Brunch and late check out

Harmonising sauna rituals every day of the priority period
Board game rental - Welcome drink - Champagne breakfast - Selfie box - Late night wellness use
GRAND MOOD, GRAND PARTY.

Request for offer

Feel free to contact us using the form below. Our colleagues will be in touch with you shortly.